trizwo WQ Status (en)


The trizwo WQ Status app displays a simple status overview of calls in a waiting queue within the app. Users of the app see an overview of the number of calls on hold on a well-structured status screen. In addition, the phone number or the name resolved by the PBX as well as the time the call has been on hold is displayed for each call.
The trizwo WQ Status App collects the number of calls as well as their standby time and displays them clearly in an waiting queue. Therefore, a detailed list of the duration of the sequence of call events is generated. The measured values are allocated for access through Prometheus and for processing by Grafana via a web server in the app.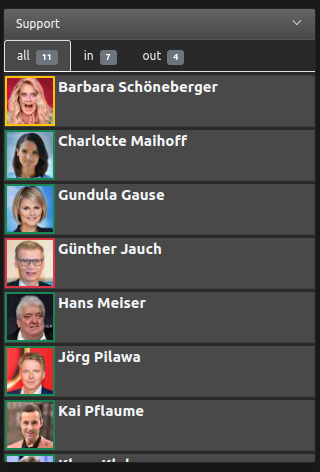 Features
Collecting statistics of calls in a waiting queue

Making the recorded data accessable via a web server for retrieval by Prometheus

Well-structured display of the number of waiting calls

Pickup of waiting calls from the queue

Overview of the time a call has been in the waiting queue

Display of the phone number and, if applicable, resolved name

Provision of detailed metrics of the calls for retrieval by Prometheus

Display of the members of the waiting queue groups with presence information and the current group status

Graphical presentation of the metrics via a preconfigured Grafana dashboard