Reports
The report page provides various functions of the devices registered in the Devices app. It shows detailed information about these devices such as name, serial number or MAC address, device type or the software version.
From this list of devices files and system logs can be selected that are downloaded and summarized in a report archive. This report can be sent to the innovaphone partner as an e-mail or as a backup.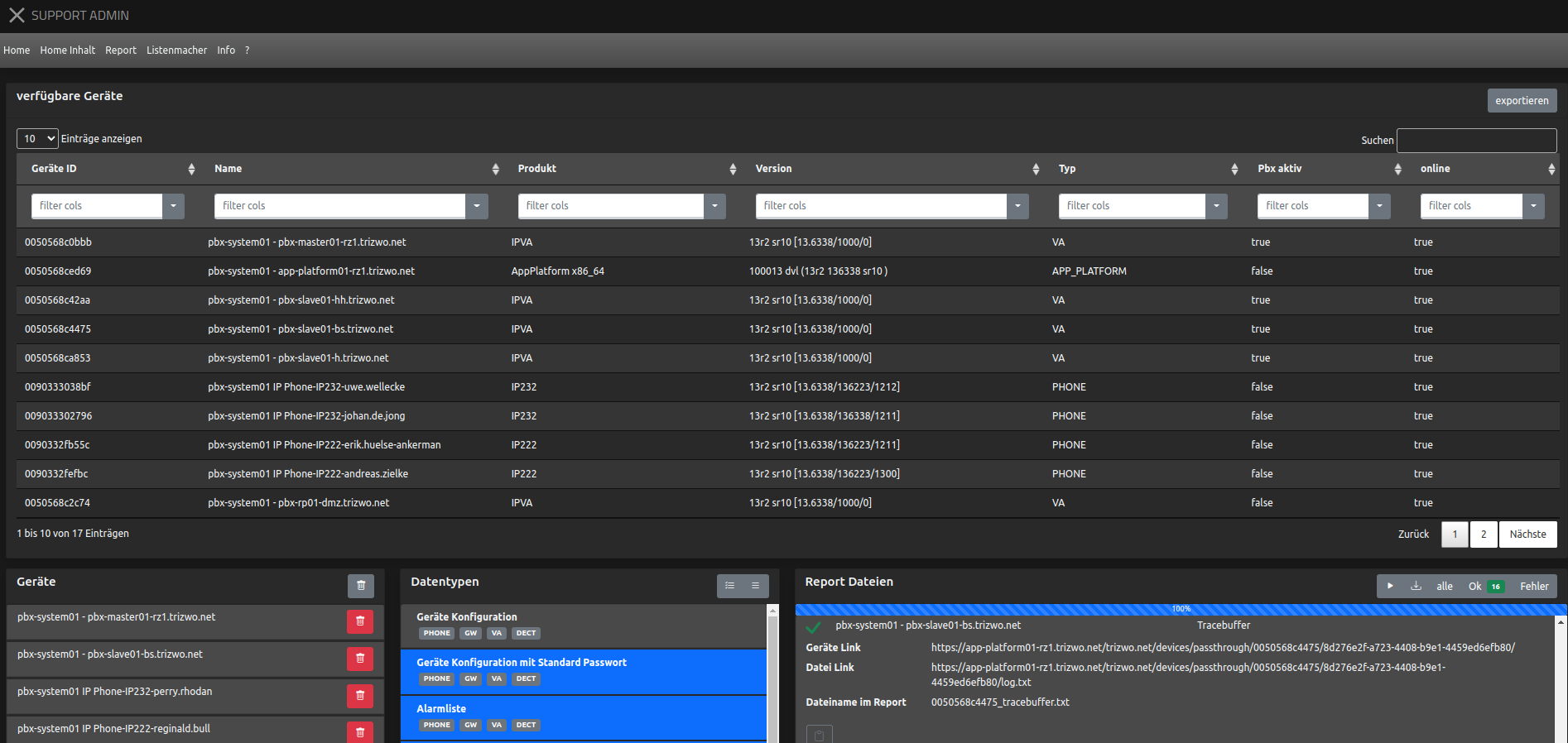 Bemerkung
It is required that the Devices app is designated in the myApps account, in which this function is used. If no device app is assigned, no device data can be retrieved from there.
Export Device list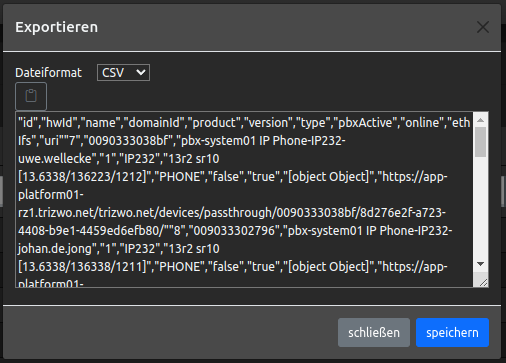 The table above lists all devices registered in the Devices app. This list can for example only be limited to devices with an active PBX by using filters in individual columns. Or the list will be limited to devices of a certain type.
The devices visible in the table can be exported into various file formats, using the Export button at the top right. The file formats JSON, XML and CSV are available. As a result, a table exported to CSV can for instance simply be imported into excel.
Creating Report
Several steps are necessary to create a report.
Choose from which devices to fetch files or logs

Choose what to fetch from the devices

Load data from the devices

Create report